Cold Frame Germination Station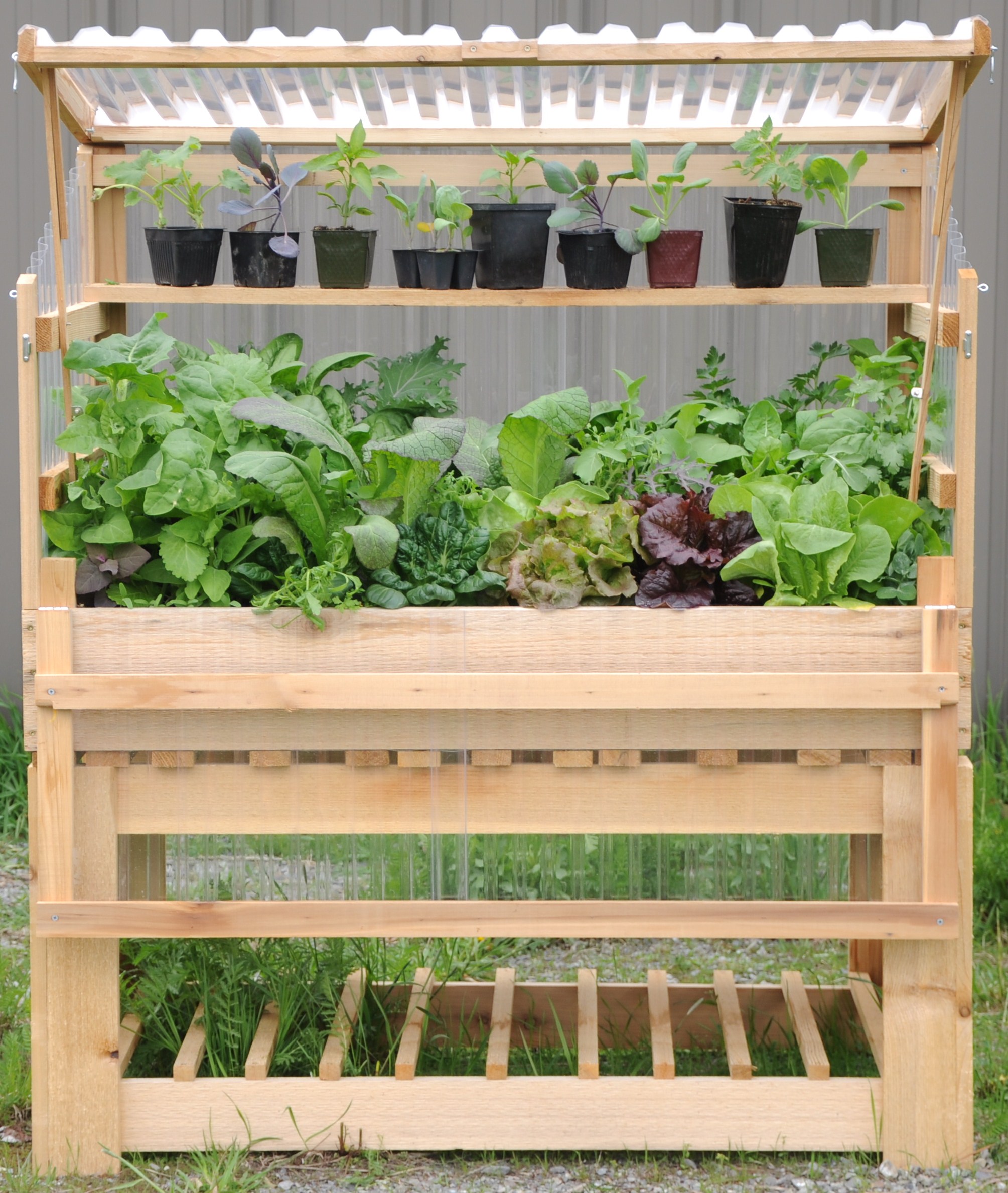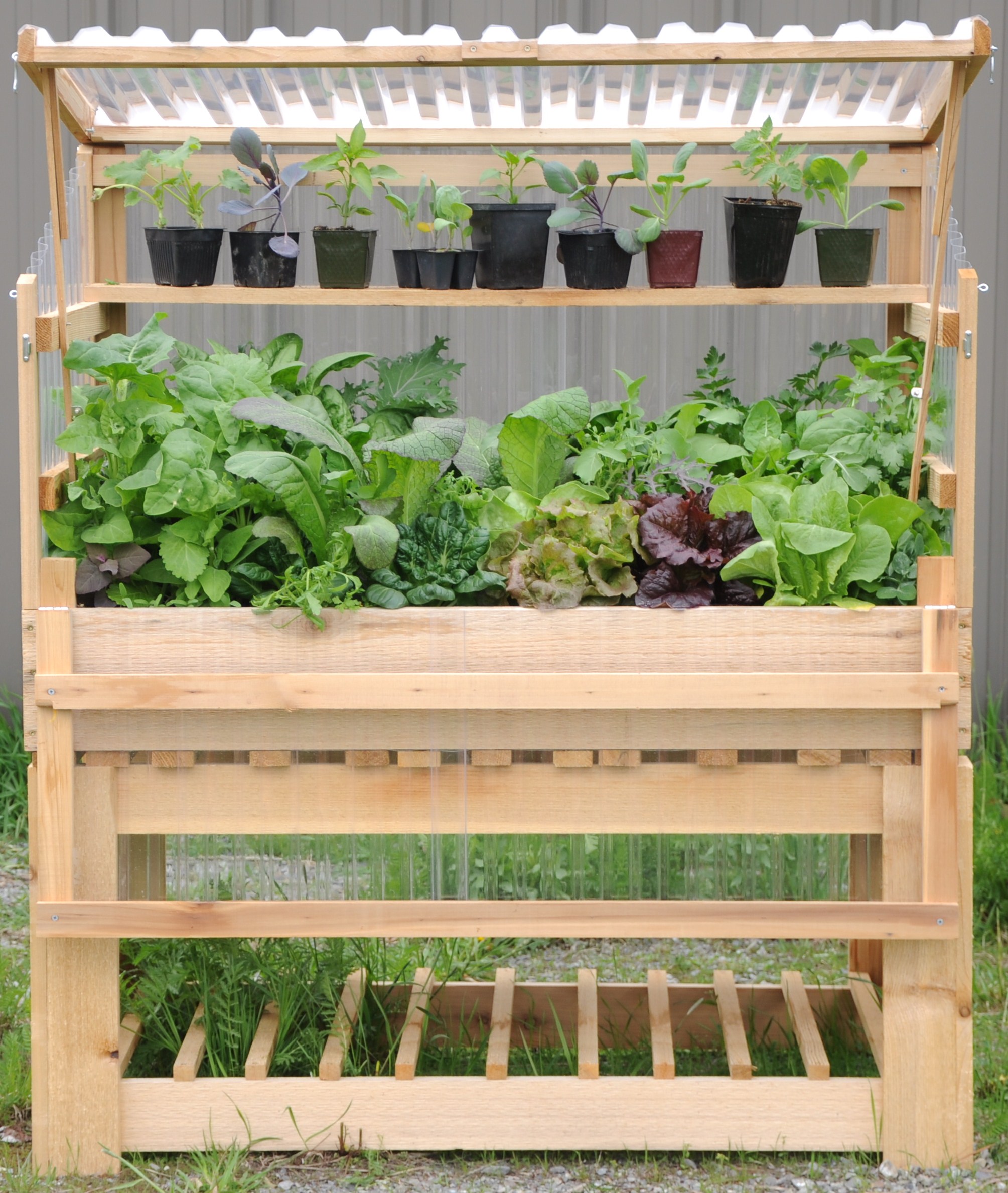 Cold Frame Germination Station
The cold frame germination station is designed to be an ergonomic raised bed garden that will allow you to start your seeds early, harden off your seedlings, and grow vegetables into the fall and winter and maintain easy access to your plants for stress free gardening. 56" tall, this user-friendly cold frame has a lid that opens and locks at 6 levels and the front panel that folds down for easy access to your plants. It also can be utilized as a potting bench with storage beneath. Use a heat mat inside to get your starts going in the spring. It is " The Tool For Gardeners".
Western red cedar - rot and pest resistant

Corrugated polycarbonate - .8mm thickness - hail proof - 92% light transmission - will not yellow

49" Wide x 28" Deep x 56" High with Potting Bench

Perfect for urban gardening, patio gardening, and year round gardening

Six manual locking vent adjustments

$60 Flat Rate Shipping

7-10 Day Guaranteed Delivery (Continental US)

Call: 208 261-2342 or e-mail: sproutandroot.ccf@gmail.com for any questions
Product Specification
Western Red Cedar framing:

Natural rot and UV resistant

Corrugated polycarbonate lid and sides:

92% light transmission (7% more than glass),

Co-extruded UV protection prevents yellowing,

Anti-condensation control,

Impact resistant, shatter proof

Galvanized and stainless steel fasteners

Cold frame dimensions

:

Length 49"

Width 28" Overall Height 56"

Soil box specifications:

8" deep soil box

,

Permeable landscape fabric

,

Galvanized hardware cloth

,

Designed to hold 200lbs of damp soil

Table specifications:

Designed to lock in place with the soil box,

Designed to allow the soil box to drain,

Lower storage area

Weighs: 80lbs

Easy Assembly
Our cold frames are shipped in kit form. The Germination Station takes on average 20 minutes to assemble.
The germination station is an ergonomic elevated version of the Ground Unit. The lid opens and closes the same way and has all of the locking venting adjustments. The front panel locks closed or folds down for easy access to the 8 inch deep soil box. The box is engineered to hold over 200 lbs of damp soil and drain properly. A layer of permeable landscape fabric, half inch galvanized hardware cloth, and cedar slats all serve to keep the soil in place. No assembly for the soil box, the table comes in a kit of four panels, very easy to assemble. The box sits on the table and the cold frame is secured to the box.