Cold Frame Germination Station w/ Auto Vent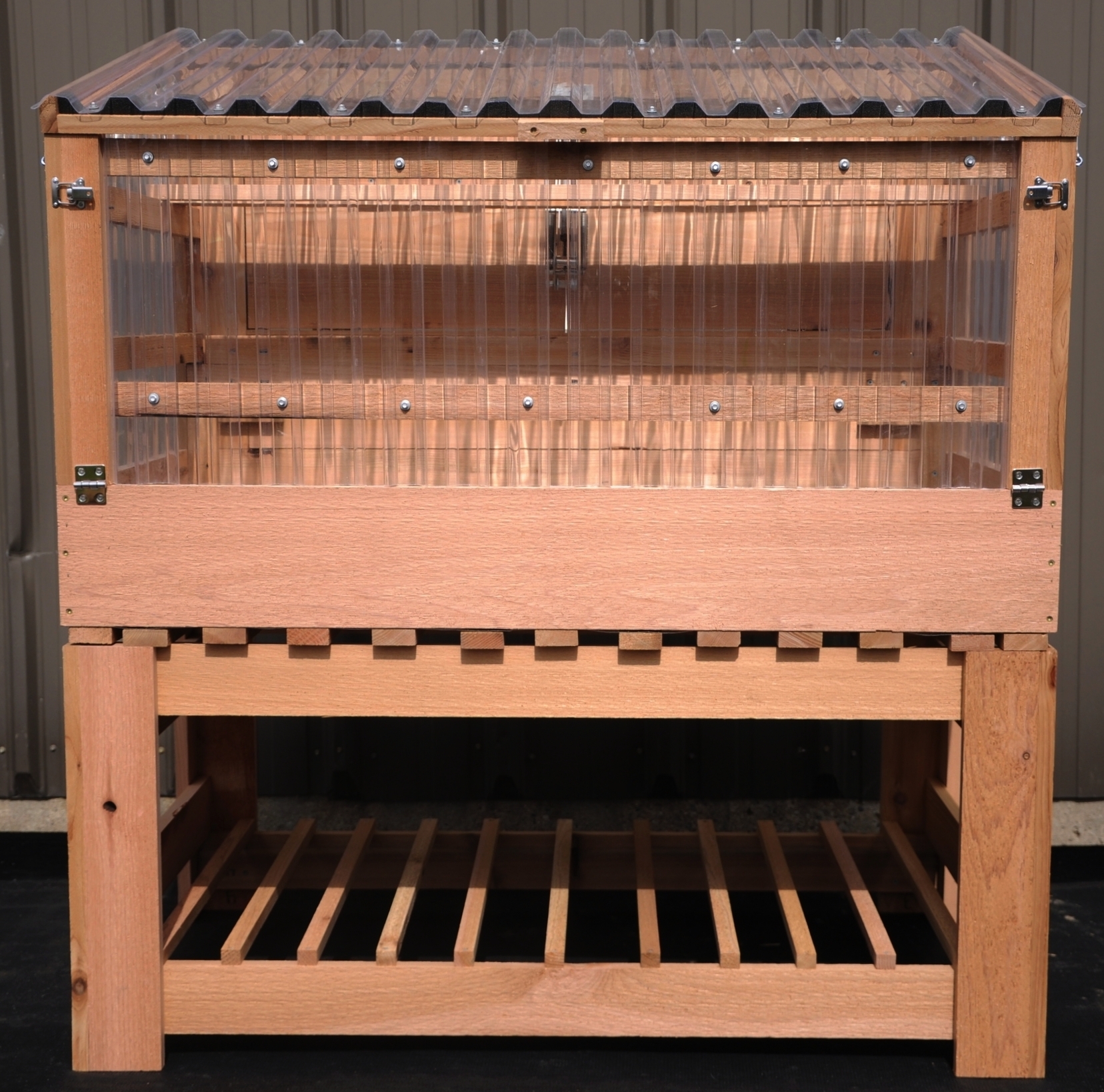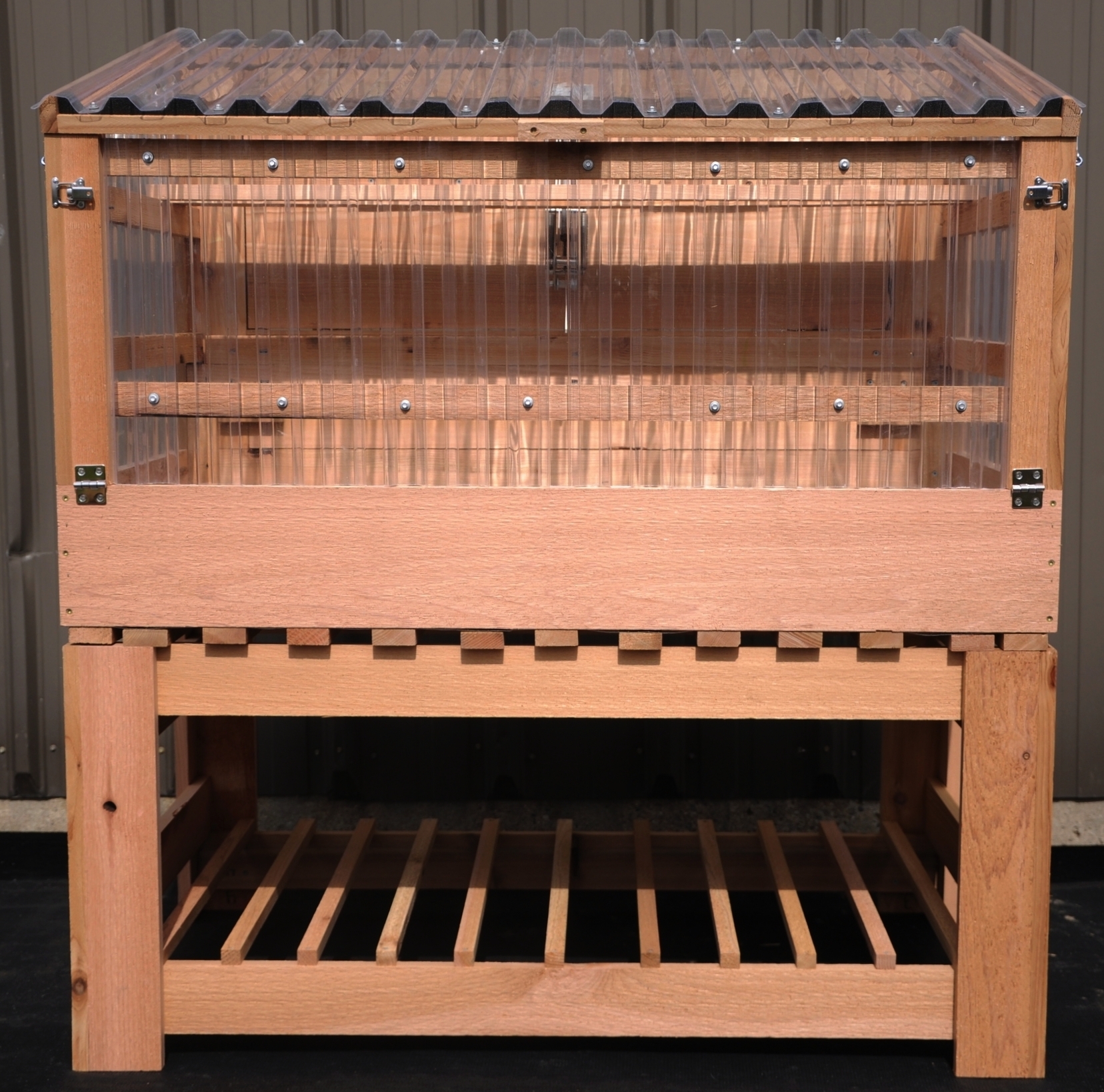 Cold Frame Germination Station w/ Auto Vent
The cold frame germination station is designed to be an ergonomic raised bed garden that will allow you to start your seeds early, harden off your seedlings, and grow vegetables into the fall and winter and maintain easy access to your plants for stress free gardening. 56" tall, this user-friendly cold frame has a lid that opens and locks at 6 levels and the front panel that folds down for easy access to your plants. The automatic vent takes the human error out of maintaining temperature control inside. Set your desired temperature and let the automatic vent opener do the rest. No electricity required. It also can be utilized as a potting bench with storage beneath. Place a heat mat inside to get your plants started. It is "The Tool For Gardeners".
Western red cedar - rot and pest resistant

Corrugated polycarbonate - hail proof - 92% light transmission - will not yellow

49" Wide x 28" Deep x 56" High with Potting Bench

Automatic cold frame vent opener on back panel for temperature control

Perfect for urban gardening, patio gardening, and year round gardening

$60 Flat Rate Shipping

7-10 Day Guaranteed Delivery (Continental US)

Call: 208 261-2342 or e-mail: sproutandroot.ccf@gmail.com for any questions
The back panel of the Germination Station will automatically open when the temperature becomes too warm and close as temperatures cool, no electricity required. The vent operates by a combination of waxes that expands and contracts with the fluctuation of temperature. The automatic opener is attached to the back panel and is independent of the access through the lid in the front. This allows the lid to be opened for watering, harvesting, and manual venting (with six locking vent positions) without disconnecting the automatic vent. The automatic opener will require about 12" of unobstructed space on the back side to open.
The Bayliss Automatic Vent
Made with anodized aluminum for added protection from oxidation.

Triple spring construction creates close to 4lbs. of closing force.

Can be set to open at approximately 55*F(12*C) or up to 65*F (18*C).

Maximum opening of about 12 inches

No winterizing necessary, not harmed by low temperatures.

The MK 7 auto vent is engineered by Bayliss who have been making automatic vents for 50 years
Cold Frame Specifications
Length 49"

Width 28"

Overall Height 56"

Weight: 88 lbs

Western Red Cedar Framing ( Naturally rot and UV resistant )

Galvanized and stainless steel fasteners

6 locking manual vent adjustments

Latches for securing lid when closed

Easy assembly

Corrugated Polycarbonate lid and sides: 92% light transmission, Co-Extruded UV protection prevents yellowing, Anti-condensation control, Impact resistant, shatter proof
The protection of a Cedar Cold Frame allows your plants to withstand high winds, cooler temperatures, and heavy rain or hail. Start your seeds early, harden off your seedlings, and extend your growing season through the fall into the winter. Our cold frames are constructed with Western Red Cedar for its rot/pest/UV resistance, corrugated polycarbonate because its durable and UV resistant ( stays clear for up to 20 years ) and the corrugated pattern allows the material to be more flexible , galvanized and stainless steel fasteners to add to the longevity. The use of galvanized roofing screws with neoprene washers with a seamless polycarbonate lid prevents water from getting to the wood framing. For convenient temperature control, there are six locking vent adjustments when open and latches to secure the lid when closed.